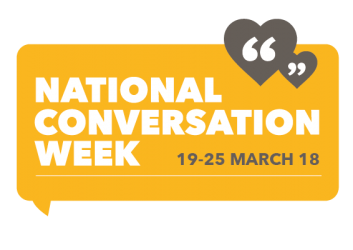 Hello, hi, welcome!
National Conversation Week 2018 is all about the simple, pleasurable and rewarding pastime of simply talking to each other.
We're very much a society that's "always on" and, unfortunately, the art of human conversation is getting drowned in a sea of emojis, swiping right (ask your single friends), chat bots and dwindling attention spans.
Whether it's keeping in touch with friends or updating a colleague at work, most of us are guilty of hiding behind a screen to send a quick text, fire off an email, post a social media message or search on line rather than taking the time to actually speak with somebody.
That's why we're encouraging everyone in the UK to spend the week trying a little bit harder to engage with those around them be they a friend, family member, colleague or customer.
We're not asking you to throw away your phone and we're not trying to send the UK back to the 90s (although arguably the music was better!).
We simply want everyone to talk more
Sounds like something you want to be a part of? Great! Here's how you can Get involved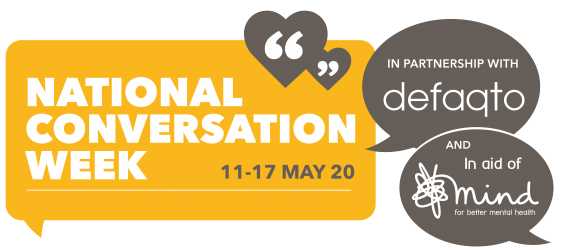 #NatConvWeek #ConvoWeek #KeepTalking #GetTalking #TalkMore #LoveTalking or #LetsChat.
It's easier than you may think to be involved in National Conversation Week 2019.
Share our image to show everyone you're supporting National Conversation week
Follow @NatConvWeek on Twitter and share how talking about your finances has helped you. You never know, you may inspire others!
Share your experiences talking about finances, your favourite person to talk to them about and the best piece of financial advice you've ever received
If you're a parent, why not tell your children the basics now so they're better prepared for the future
If you're a teacher, focus on the importance of talking about finances in lessons
Check out our new free downloadable guide below – 'Let's talk finances – What do I need to Know?', for top tips and advice on what to expect at every stage of your financial life.
You can never have too many conversations during National Conversation Week!